Yaron Elfasy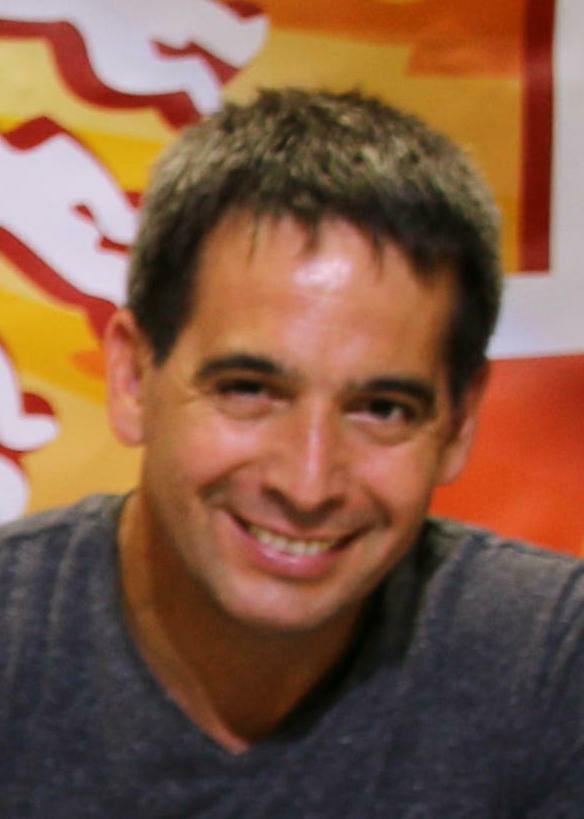 Actually, Yaron Elfasy was a born dancer, so to speak: His father was the Moroccan-born Moti Alfassy (1942-2008 - yes, the spelling of the surname in Latin letters seems to vary), at that time being considered as one of the leading dance masters in Israel. Some of his father's still popular dances are Al Kanfe'i ha Kessef (1970) or Lo Na'atzor (1982), as well as some couple dances like Kan ba-Darom (1974), Ha-Lailah Tov le-Ahavah (1983), Riqud li-Shnayim (1984), and Lailah ba-Darom (1985).
Already at the age of six Elfasy began to accompany his father at his courses. However, he soon established himself, detached from parental supervision, as an independent dance master and choreographer. One of his first choreographies was the couple dance Mor we-Kinnamon (1989) - by now almost thirty years old. This was followed by a manageable series of circle dances such as Shir ha-Khamsah (2003), Modeh Ani (2011) or Ha-Shir shel Miriam (2016). Very popular in youth circles, although not 100% Israeli, is his block dance (line dance) Happy (2014). Finally, he also did some couple dances like Yalla Boi (2014) or Einayim mul Einayim (2016).
Yaron Elfasy has been invited to the most important dance camps in the USA. He already taught in some European countries, such as Belgium, England, Latvia, or Switzerland. Since several years he spends more than two months each in Szarvas (Hungary) as the dance director of the annual (Jewish) summer youth camp. His weekly dance course in Tzur Yig'al near Kfar Saba is considered one of the more popular ones in central Israel.
Of course, the whole Elfasy family dances, which includes not only his wife Yael, but also his two daughters Tzlil (22) and Shir (14) as well as his sons Yanir (25) and Itai (19). Finally we would like to mention that there is another Alfasi in the Israeli folk dance area, namely Ofer Alfasi (here in a third notation, a cousin of Moti Alfassy), whom we already got to know in 2015 as our guest dance instructor in Pappenheim.
This weekend, Elfasy is going to introduce some of his own dances as well as several creations of his colleagues, possibly also one of his father. For a complete list of all dances of Yaron Elfasy please click here, of course with thanks to the operator Jewish Australia.
The lessons are (as always) in easily understandable English.
There is the possibility to see some of the dances mentioned (and many more) on the Internet at link. Please note that in order to see the entire Viedeoclip, you firstly need to register on this page as a user.